SEMANTIC COLLECTION MANAGEMENT HELPS IN CONSERVING THE CULTURAL HERITAGE
Finnish Orthodox Church has a legal position as the second national church of Finland. The Orthodox Church Museum is conserving, educating and researching the rich cultural heritage of the Finnish Orthodox Church. The collections and public exhibits consist mainly of icons, sacred objects and liturgical textiles from the monasteries and congregations. In addition to the permanent exhibitions, the museum offers seasonal exhibitions.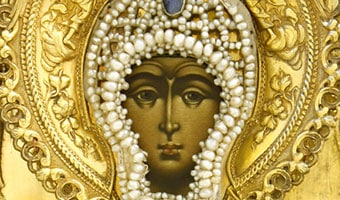 The strategy of the church highlights the role of technology in preserving and distributing information about cultural heritage. The digital collection management system Kosmos, provided by Profium, has a key role in organizing the item collections, reference library, and photographic archives consisting of thousands of images.
Profium Digital Asset Management provides a uniform and centralised solution for storing the image collection and for organizing the management of the item collection. The data structure is configured using RDF schemas. Technical metadata is automatically collected from imported images. Ontologies relevant to the field, especially Finnish General Upper Ontology YSO, are integrated for improved description and retrieval of the collection items.
RIISA is one of the most notable Orthodox church museums in Europe. The intention of RIISA is to preserve, study and display the unique cultural heritage of the Orthodox Church of Finland and to use this heritage for educational purposes.