San Jose, CA – August 18th, 2015.
Today at the Smart Data Conference 2015 in San Jose, California, Profium is announcing news about the Sense Inference Engine, which is a technology developed and patented by Profium.
Three out of four consumers say they have spent more with a company with a history of positive customer service experiences. There is, however, a limit to how many inquiries a single customer service person can handle. Not any longer – with Profium Inference Engine technology a customer service professional can help an unlimited number of customers.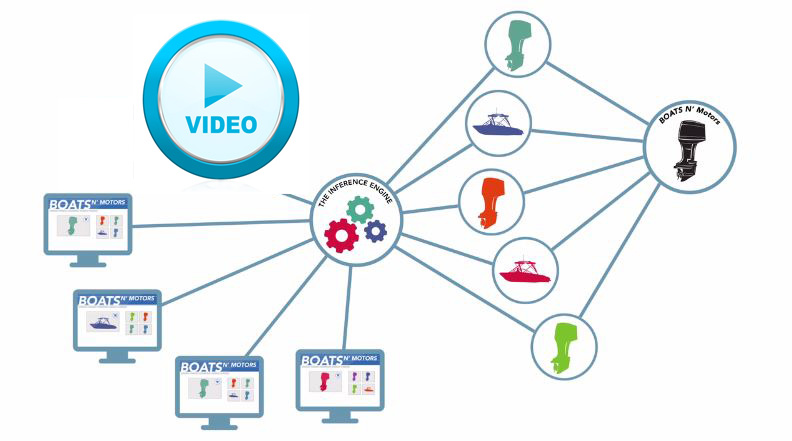 We believe in helping the customer instantly. A customer who avoids problems and gets his questions answered before they are even asked has the best experience. A customer ordering a laptop may be interested in laptop cases, too. Why bother her by comparing the dimensions of the laptop with every single case in the web store to estimate whether it is suitable, or even worse make her to call to the service service for this? With a couple of simple rules and dimension metadata added by the customer service professional, she will get recommendations of cases that are perfectly fit for the laptop she has chosen. The best part is that rules added by the customer service professional are universal and they will work with any new laptop coming into the market, too.
This is what Profium Inference Engine can do for your business. With simple rules and modeling of the product domain, customer service professionals can share their knowledge in a form that is instantly available for every potential customer, in the customer's own context. Context awareness allows Profium inference engine to utilize multiple information sources such as user's profile, asking questions from the user or shopping cart contents to provide better recommendations, choose correct products, fill in more detailed service requests or see the additional information she's interested in at the time.
Video link: Profium Sense Inference Engine empowers customer service!
Inquiries: janne.saarela (at) profium.com / @jannesaarela
and janne.laakso (at) profium.com / @jannevalley