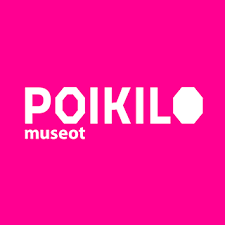 The Poikilo Museums introduce their visitors to the diverse history of the Kouvola region. The collections of the Poikilo Museums contain about 130,000 photographs and negatives, 35,000 artifacts and 2,500 works of art. During 2021, the Profium Sense™ Collection Management system was introduced for photographs and objects, the metadata model of which complies with the National Board of Antiquities' Cataloguing Guidelines (SPECTRUM standard).
The easy-to-use and innovative Collection Management system was named Koukku and is a key tool for data management, usability, and customer service in the materials of the Poikilo Museums. Profium delivers Koukku as a SaaS service. The Collection Management system manages and maintains materials from museum collections and related administrative, structural, and technical metadata, as well as key collection work processes.
A handy map interface and calendar functionality to schedule actions are examples of streamlining collection work. In addition, the collection management system enables the electronic accessibility and publication of selected materials for the general public through the Finna service.